HUU'S 20TH ANNIVERSARY CELEBRATION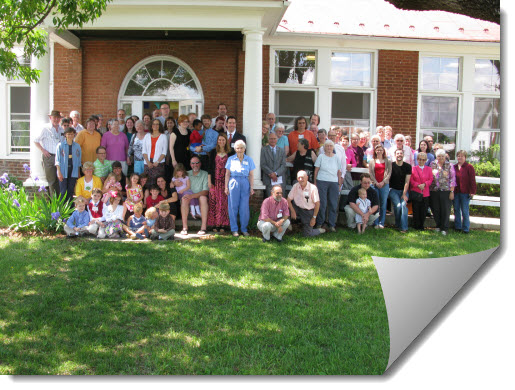 Click image for larger photo
On May 14 and 15, 2011, Harrisonburg Unitarian Universalists celebrated twenty years of spiritual and moral witness in the Shenandoah Valley. After a catered dinner, our emcee, Merle Wenger, led a program highlighting the history and memories of HUU. Blue stone sky performed, as well as leading the group in song.
After the dinner and the program there was a bonfire with s'mores, fireworks and dancing.
SUNDAY SERVICE
Revs. Anne Marsh and Wade Wheelock, founding HUU members and retired UU ministers from New York, led the service with a talk Why We Matter. Music was provided by blue stone sky and Phyllis and Jim Gaskins, along with Charlotte Shnaider. Our guest ministers, Rev. Kirk Ballin and Rev. Emma Chattin, as well as Rev. Mike Quayle also participated in the service. At the end of the service lilies, the 20th anniversary flower, were planted to commemorate the event.