Equal Exchange Fair Trade Coffee Program
HHUU Supports Fair Trade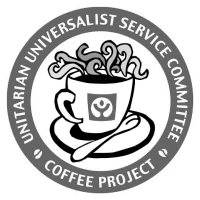 Each cup of coffee served at HUU on Sunday mornings represents our effort to put into practice the UU principles 'to affirm human dignity' and to 'respect the interdependent web of all existence of which we are all a part.' That effort is extended beyond our church walls when you purchase the coffee, tea and chocolate products we offer.
The Unitarian Universalist Service Committee (UUSC) partners with Equal Exchange to provide a bridge between communities of struggling farmers and our own. By paying a fair price, working with democratic cooperatives, offering affordable credit and supporting sustainable agriculture, Equal Exchange helps farmers to build better lives for themselves and their families.
In addition, for every pound of coffee, tea, cocoa, and chocolate purchased by participating congregations, Equal Exchange makes a contribution to UUSC to provide additional support to coffee-growing communities.
What a delicious way to work for social justice and human rights! Enjoy the next cup of coffee you have at HUU on Sunday morning and stop by the "store" in the corner of the Community Café to purchase some to take home.
Fair Trade Products Make Great Gifts! Put together a gift basket of attractively packaged coffees, teas, and chocolates available after the service in the Community Cafe.
Martha Sider opens the "shop" next to the Community Cafe on Sunday mornings before and after the service.