James Andrew Tibbetts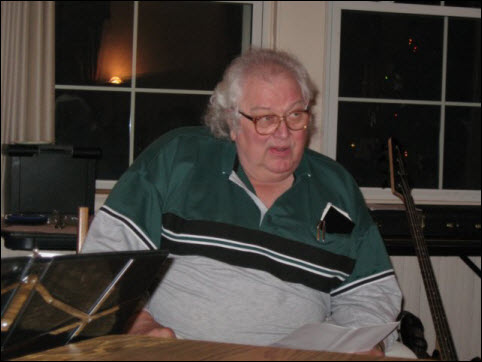 James Andrew Tibbetts, 69, of McGaheysville, VA, died December 7, 2011, at the University of Virginia Medical Center.
Jim was born on January 26, 1942, in Lynn, Mass., the oldest son of Harold and Dorothy Tibbetts. He served in the U.S. Air Force from 1962 to 1966. He received degrees from the North Shore Community College in Beverly, MA, the University of Massachusetts at Amherst, MA, and Georgetown University in Washington, D.C. For many years, he taught English at the National Cathedral School in Washington, D.C.
He is survived by his sister, Joanne Mulready of Hampton, NH, and her children Rick Mulready, Patty Ross, and Christine (and Michael) Jacobson, and her grandchildren, Lexie and Logan Ross, and Brynach and Collin Hoyt. He is also survived by his brother, Robert Tibbetts of Broad Brook, CT, and his children Patrick Tibbetts and Alison Beach, and his grandchildren Matthew and Megan Tibbetts, Evan Nemeth, and Abigail and Jordan Beach.
He also leaves behind his best friends, Elizabeth and Hannah Scott, and scores of other friends and former students who will all sorely miss his stories and wit. A celebration of his life will be held at Jim's church, the Harrisonburg Unitarian Universalist Fellowship on January 15, 2012, at 3 p.m.
As Jim requested, the Rev. Emma Chattin will coordinate the service, with Rev. Mike Quayle and Rev. Amy Yount, a former student of Jim's, assisting. blue stone sky will provide music for the service.
Memories of Jim can be posted on the website of the Cremation Society of Virginia, www.virginiacremate.com, under the obituaries tab. You may also send them to pat@HUUweb.org and they will be posted on this page. Memorial contributions can be made to the Harrisonburg Unitarian Universalists, 4101 Rawley Pike, Harrisonburg, VA 22801, or the charity of your choice.