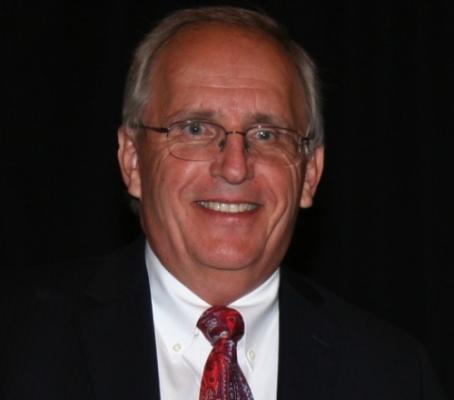 A memorial service is planned at 11:00am on Saturday, March 26, 2016 at Thomas Jefferson Memorial Church in Charlottesville, VA. Paul Revell, 65, died of pancreatic cancer on Thursday, March 17 at his home in Weyers Cave. His loving wife and children surrounded him as he reached for the stars. Reverend Alexandra McGee will conduct the memorial service.
Born in Portsmouth, VA, May 10, 1950. His parents, Stephanie G. Revell and Frederick P. Revell, preceded Paul in death. He is survived by his loving and devoted wife, Lindy; his dear children. Jamie, Melissa, and son-in-law, Jack Byerly of Philadelphia, PA; Carter, Bradley; and a sister Catherine Revell.
Paul was a graduate of Woodrow Wilson High School in 1968. He received his Bachelor's of Science degree in Forestry from North Carolina State University in 1972, and later received a Master's in Business Administration from the College of William and Mary. Paul worked in the forest products industry for several years before joining the Virginia Department of Forestry in 1985, where he initially served as Area Forester in the Tidewater region of Virginia and helped start the Urban and Community Forestry Program. He then served as District Forester in the Tappahannock region. In 1994, he was appointed Statewide Urban and Community Forestry Coordinator, a position he held until he retired in 2015.
As Urban and Community Forestry Coordinator, Paul helped several organizations implement significant projects, including greenways, landscape designs, streetscapes, parks, and open spaces. He was the past president of the Mid-Atlantic Chapter of International Society of Arboriculture and received that organization's True Professional Award in 2015. Paul also served for several years on the National Urban and Community Forestry Advisory Council, and helped with the initial funding of the Clinch River Valley Initiative. He received numerous awards and recognition from organizations across Virginia, including the Keep Virginia Beautiful Award, the Southern Group of State Foresters Urban Forestry Award, the National Association of State Foresters Urban Forestry Award, the International Society of Arboriculture True Professional of Arboriculture Award, the VNRLI Gerald P. McCarthy Award for Leadership in Environmental Conflict Resolution, and the Clinch River Valley Initiative Partner of the Year Award. Each award is a testament to Paul's hard work, dedication, commitment, innovation, creativity, public service, and good humor in the face of daunting challenges.
He is remembered as a kind, loving man full of dry wit and endless generosity. In lieu of flowers, contributions may be made in memory of the deceased to the Paul Revell Legacy Scholarship Fund at University of Virginia by sending a check in care of Scott Karr to University of Virginia School of Architecture Foundation, Campbell Hall, PO Box 400122, Charlottesville, VA 22904. Contributions can also be made to Trees Virginia, 900 Natural Resources Drive, Charlottesville, VA. 22903