Guest Ministers at HUU
The Worship Committee has created a "Sunday ministry" plan, where one Sunday each month one of these ministers will speak. Each minister will come once every three months. Their topics will be determined by the ministers and the Sunday Services Committee. We are open to topic suggestions from the congregation, as well. The other services each month will be scheduled as before with a mix of speakers from the congregation and the community. Our regular commitment to these three ministers doesn't preclude inviting other ministers for other Sundays during the year.
Our hope is that this system will continue to provide more continuity for the year's services and allow us all to know these talented individuals better. Also, with three different ministerial voices and perspectives, we hope to broaden and deepen our spiritual lives. All parties have committed to a year's trial of this system. We welcome your comments and suggestions.
Each minister brings unique gifts to this endeavor. Below are biographical sketches for each of our guest ministers:
Emma Chattin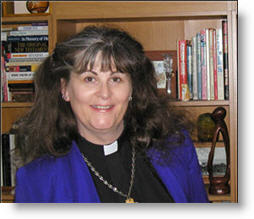 Emma was born in the Allegheny Mountains. She has been blessed to live in many different places, all over the state of Virginia. In 1997, she discovered and joined the Universal Fellowship of Metropolitan Community Churches, a denomination founded in 1968 with a primary outreach to Gay, Lesbian, Bisexual, Transgendered, and Questioning individuals. Soon after, she resumed her studies to enter the ministry. She was ordained in 2004 at MCC Richmond. Her father and her Uncle, both Methodist ministers, participated in the service (Her father spent 50 years in the pulpit, and did occasional preaching up to his death in 2008 at the age of 87). Emma currently resides in Fairfax, Virginia, with Heather, her life-partner of 18 years - they were legally married in DC in 2010. While she lives and works in Northern Virginia, she currently spends a portion of her time in the Shenandoah Valley. She enjoys religious diversity, and her theological perspective can be succinctly summed up with the words of her bumper sticker: "God [Divinity] is too big to fit into one religion."
---
Kirk Ballin
Kirk was born in Colorado Springs. Colorado, and lived in many places in the U.S., Geneva, Switzerland and Kuwait. He obtained his BA from Colorado College, Masters work in Cultural Anthropology, University of Virginia, and Master of Divinity from Harvard Divinity School. Kirk has been a UU Minister for 31 years and served 3 UU Congregations: Meadville, PA (1984-1987); Roanoke, VA (1987-1999); Lynchburg, VA (1999-2003). He worked as a Trauma Unit Chaplain with Carilion Health System, and Executive Director of the National Conference for Community-Roanoke and Justice - Roanoke Region. Currently, Kirk is Program Coordinator of AgrAbility Virginia, a joint USDA funded project of Virginia Tech and Easter Seals UCP NC/ VA, serving farmers and ranchers with disabilities in the Commonwealth of Virginia. He lives with his wife, Robin Poteet, a Salem, VA artist and teacher. Kirk also has a loving history with HUU, having provided ministerial services dating back to the earliest years of the Fellowship.
---
Kate Lehman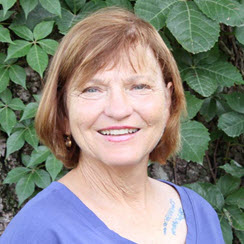 Kate Lehman is a retired Unitarian Universalist minister now living in Berkeley Springs, West Virginia. Since her ordination in 1977, Kate has served congregations in Essex and Andover, Massachusetts, and in Queens and Stony Brook, New York. Kate founded and is currently the president of a volunteer watershed association in Morgan County, WV. Kate also gardens organically, raises a small flock of chickens, reads and knits.
---
Paul Britner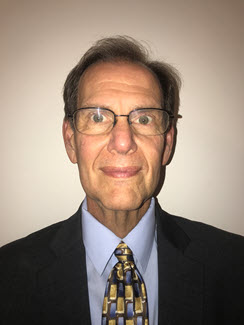 Rev. Dr. Paul Britner recently left parish ministry to found Shenandoah Spirituality, which provides wedding and other rites of passage to persons in the Shenandoah Valley and the Metro DC area. His professional website, including his blog and a complete biography, may be found at www.shenspirit.org. Meanwhile, Rev. Paul continues to guest preach in UU pulpits across the region. He previously served congregations in Stephens City, VA; Montgomery, AL; and New Madison, Ohio. He lives in Stephens City with his wife, Karen, and their two dogs and three cats.
---
Barbro Hansson
Originally from Sweden, the Reverend Barbro Hansson came to the U.S. in 1974 as a newlywed. Her then husband introduced her to the World of Unitarian Universalism.
After acclimating to a new culture, Barbro became an active lay leader, first within the local U.U. Fellowship where she lived in the Shenandoah Valley, then the Virginia U.U. Cluster and the Board of what was at that time known as the Thomas Jefferson District of the U.U.A.
At the U.U. General Assembly in Charlotte, N.C., in 1993, while serving as T.J. District President, Barbro felt the call to ministry amidst racial tension. When her term as District President expired in 1994, she enrolled at Meadville Lombard Theological School and received her Master of Divinity degree there in 1998.
During the 1998-99 church year, Barbro was back in Staunton and provided ministerial services to HUU. She preached on a regular basis and officiated at the wedding of Chris and Robin.
In August 1999, Barbro accepted the position as Extension Minister at the U.U. Fellowship of Plattsburgh, in the northeastern corner of New York State. While there, Barbro met and married Thomas Robinson.
In 2002, she accepted a call to serve as the minister of All Souls Church in Brattleboro, Vermont, a congregation that had been traumatized by a fatal shooting in its sanctuary. Her ministry there was focused on healing, reestablishing trust and recovering a sense of community.
After 12 years at All Souls, Barbro retired from full time ministry to spend more time with her family. Tom and Barbro have three children between them, Suzanne Robinson, Nicholas Robinson and Karin Taylor, as well as two grandchildren, Mateo Taylor Leon and Mariana Taylor Leon.
Since her retirement, Tom and Barbro split their time between Peterborough, NH, and Staunton, Virginia, staying up north in the summer and early fall and spending winters and spring in the milder climate of the Shenandoah Valley.