HUU Nursery
We provide free Child Care in our Nursery every Sunday during the entire year for children two and under. The nursery is staffed with our nursery care provider and an adult volunteer caregiver.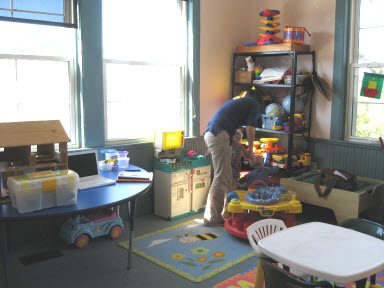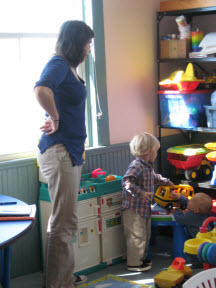 This is our Nursery, in use by a happy child. I took this picture early in the morning, before most people had arrived. There are usually more children here. We provide free child care during our Sunday services.
You are welcome to visit the nursery with your child to help her or him become accustomed to the surroundings.